Behold The Best Boating Spots Around Magnificent Mallorca
As the locals will tell you, the best way to experience the sun-saturated shores of Mallorca is by boat. Get an unmatched experience of the landscapes by observing the shores of Mallorca by boat. Drift close enough to feel the heart of Mallorca, but far enough away to see all of its splendour.  Adventure through paradise and explore our top destinations and hidden coves with Easyboats. 
Dragonera
As if carved by almighty hands, this dragon-silhouetted mountain range exudes mystery and wonder for the west coast of Mallorca. Discover and explore the true and beautiful nature of this uninhabited landscape by travelling on one of our charter boats.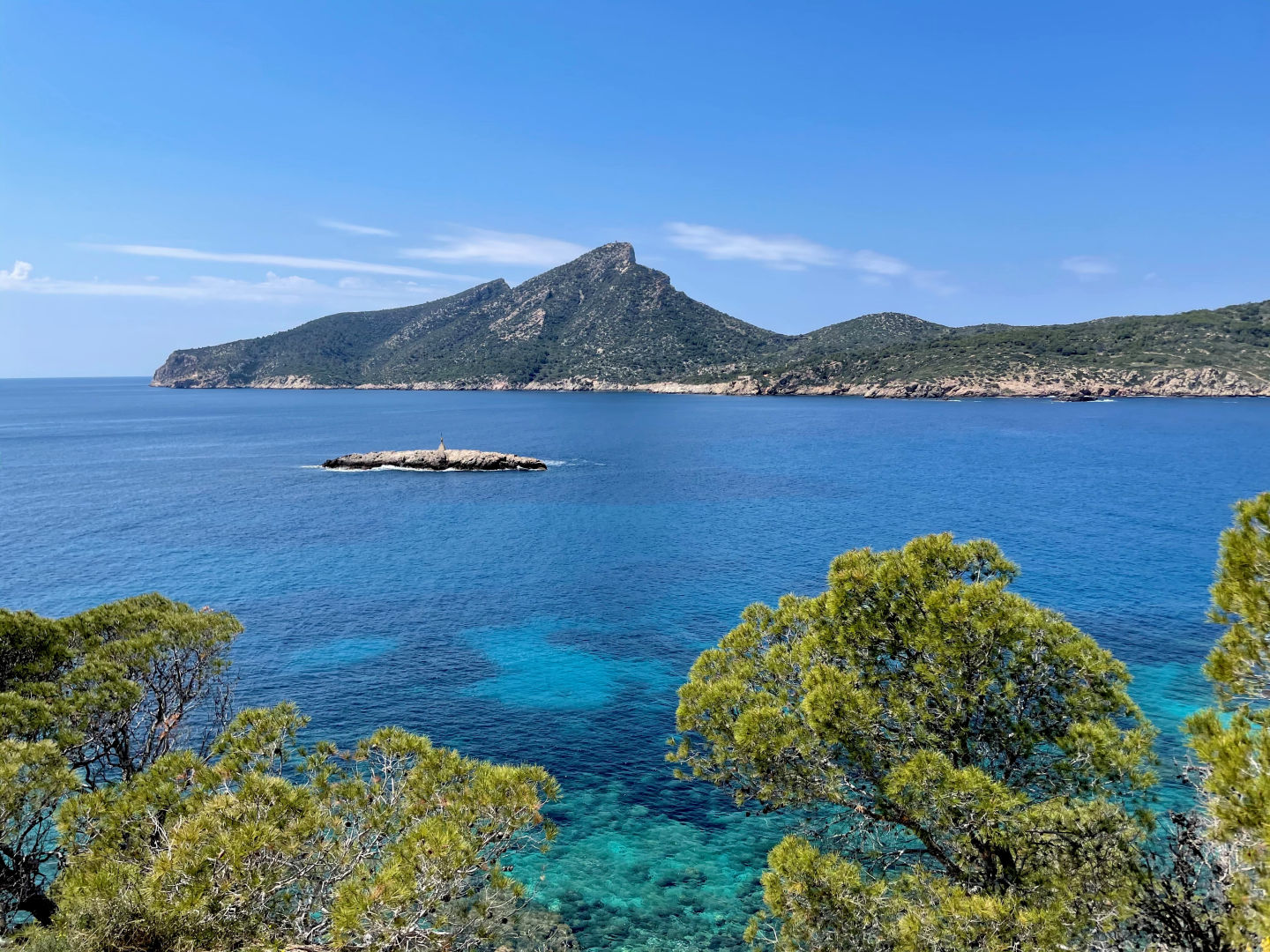 Cala Deia
The ebb and flow of this natural setting is enveloped by rocks and greenery. Cala Deia's pebbled shores are lapped by moderate waves, with a torrent that flows directly into the sea.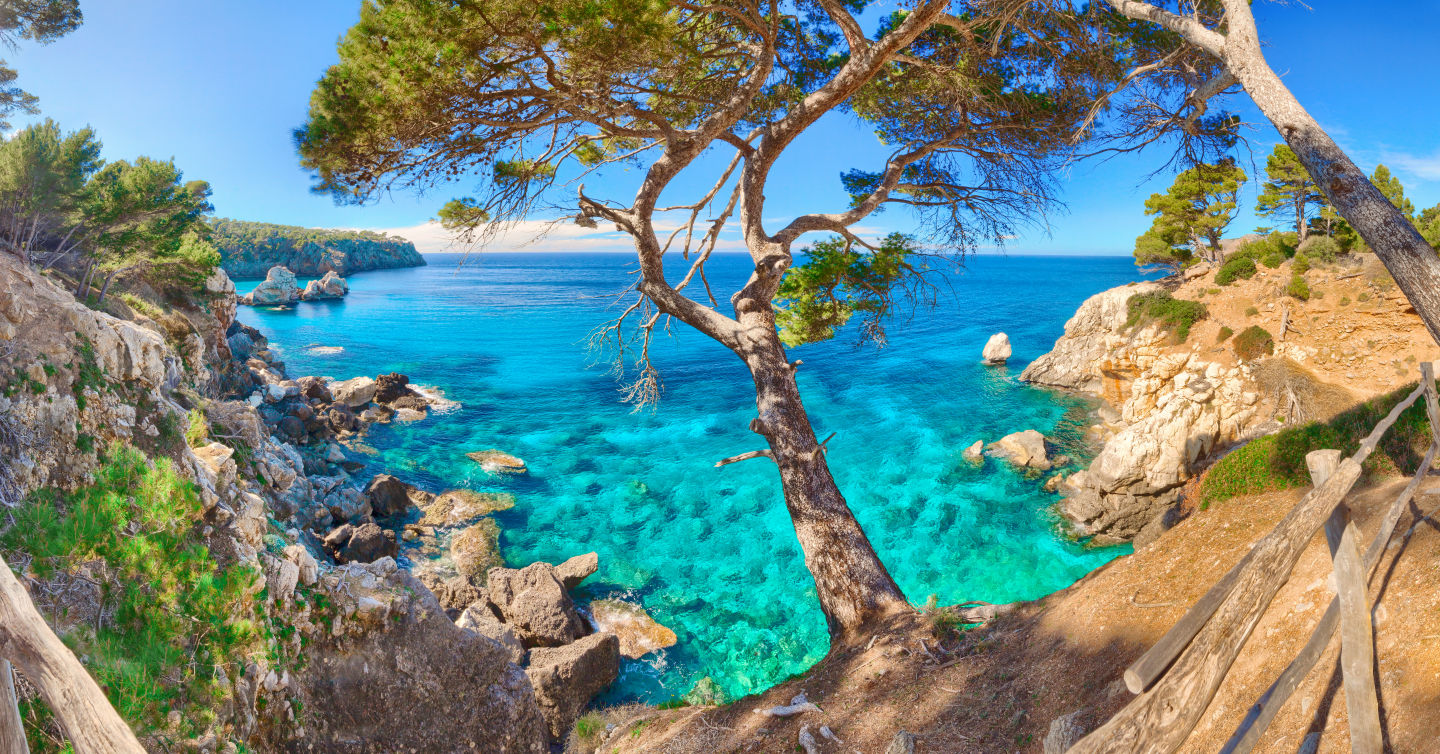 Port de Soller
Until recently, this picturesque little village was one of the island's best kept secrets. Today, the pedestrian promenade is regularly lined with visitors, spreading the port's unwavering beauty with all who appreciate her splendour.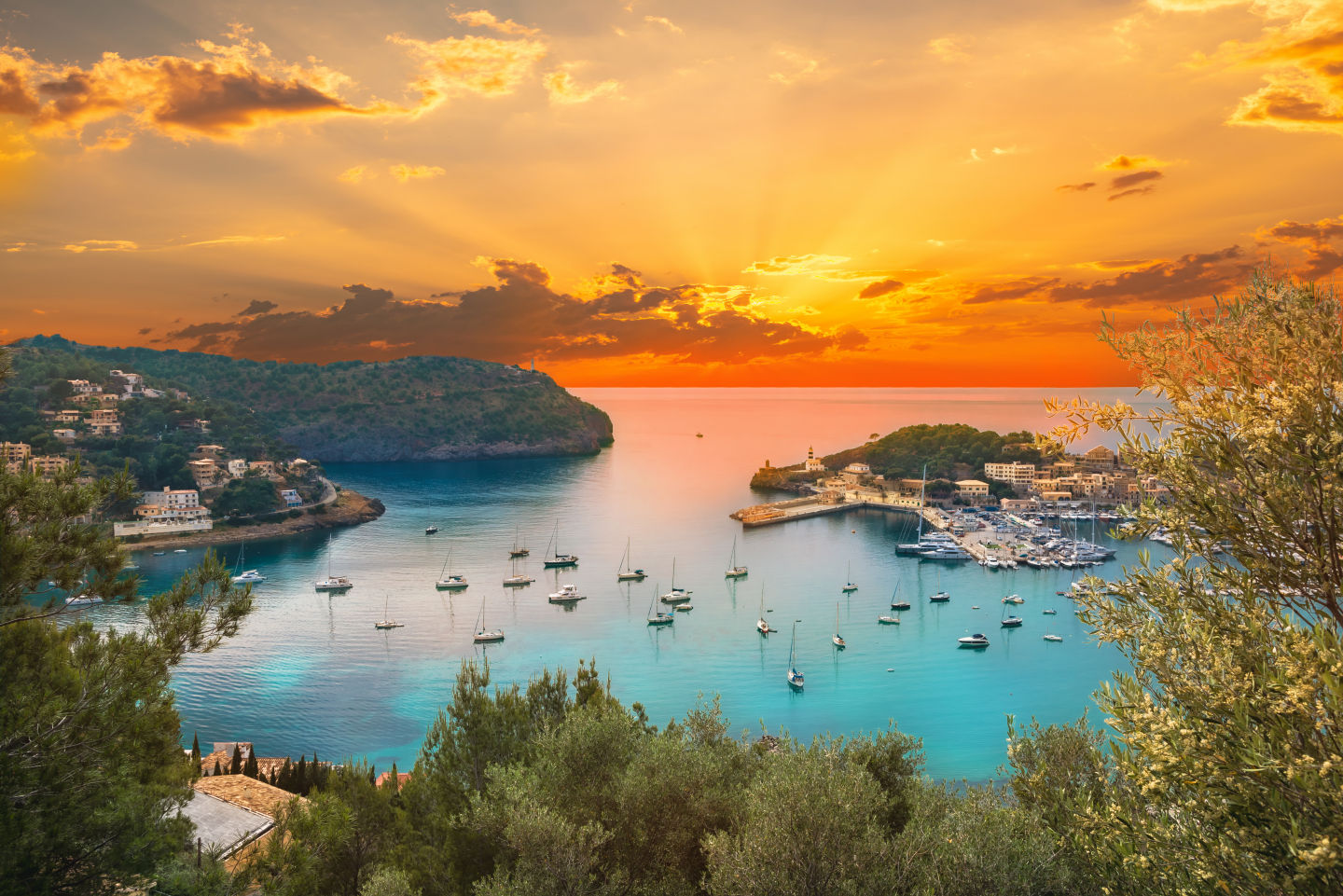 Sa Calobra
Embark on a boating experience to view stunning North Coast scenery when travelling to Sa Calobra – one of Mallorca's hidden coves in the foothills of Sierra de Tramuntana.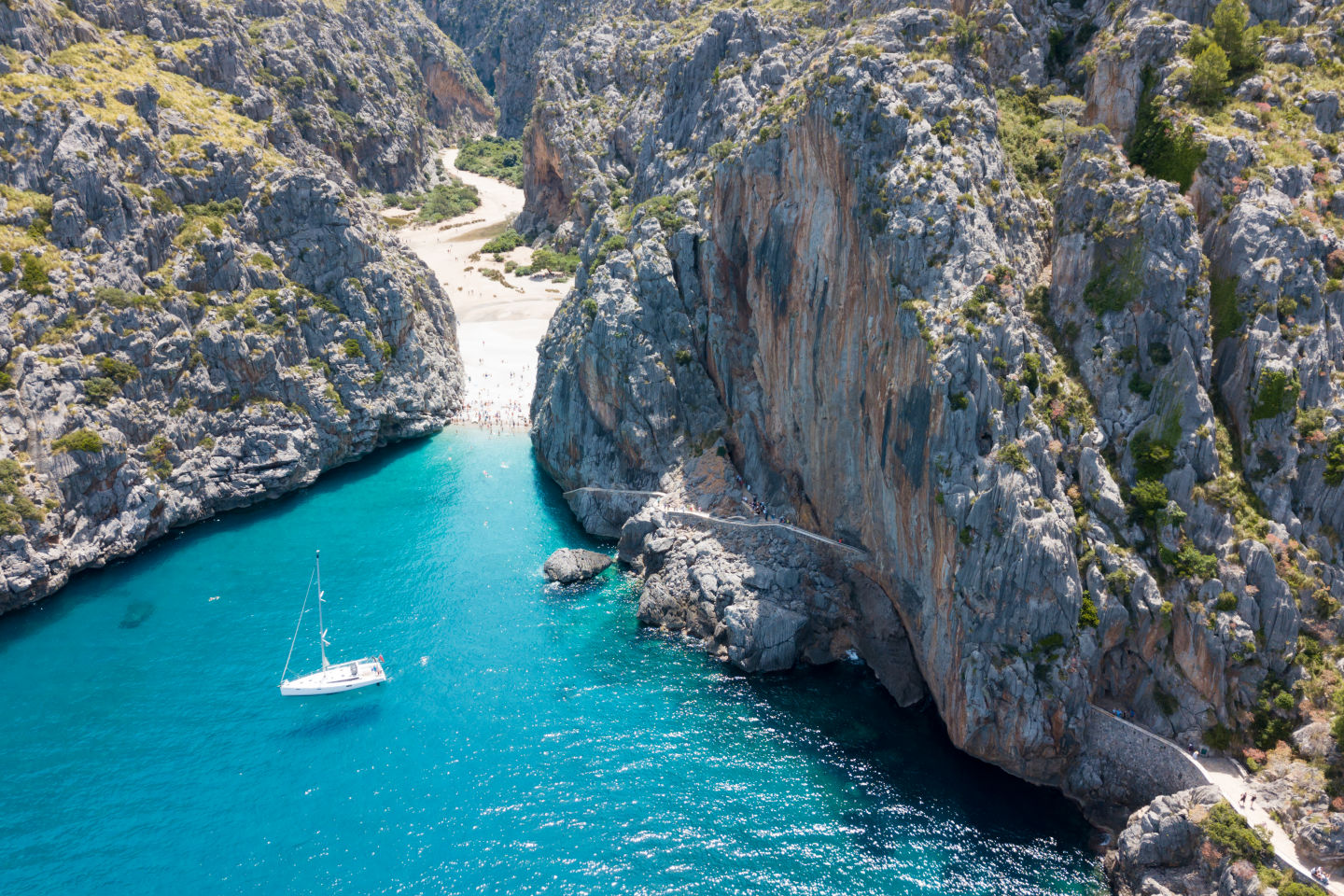 Sa Foradada
Sa Foradada's title of The Holed One rings marvellously true with its singular hole, located at the end of a rocky peninsula on the North Coast of Mallorca.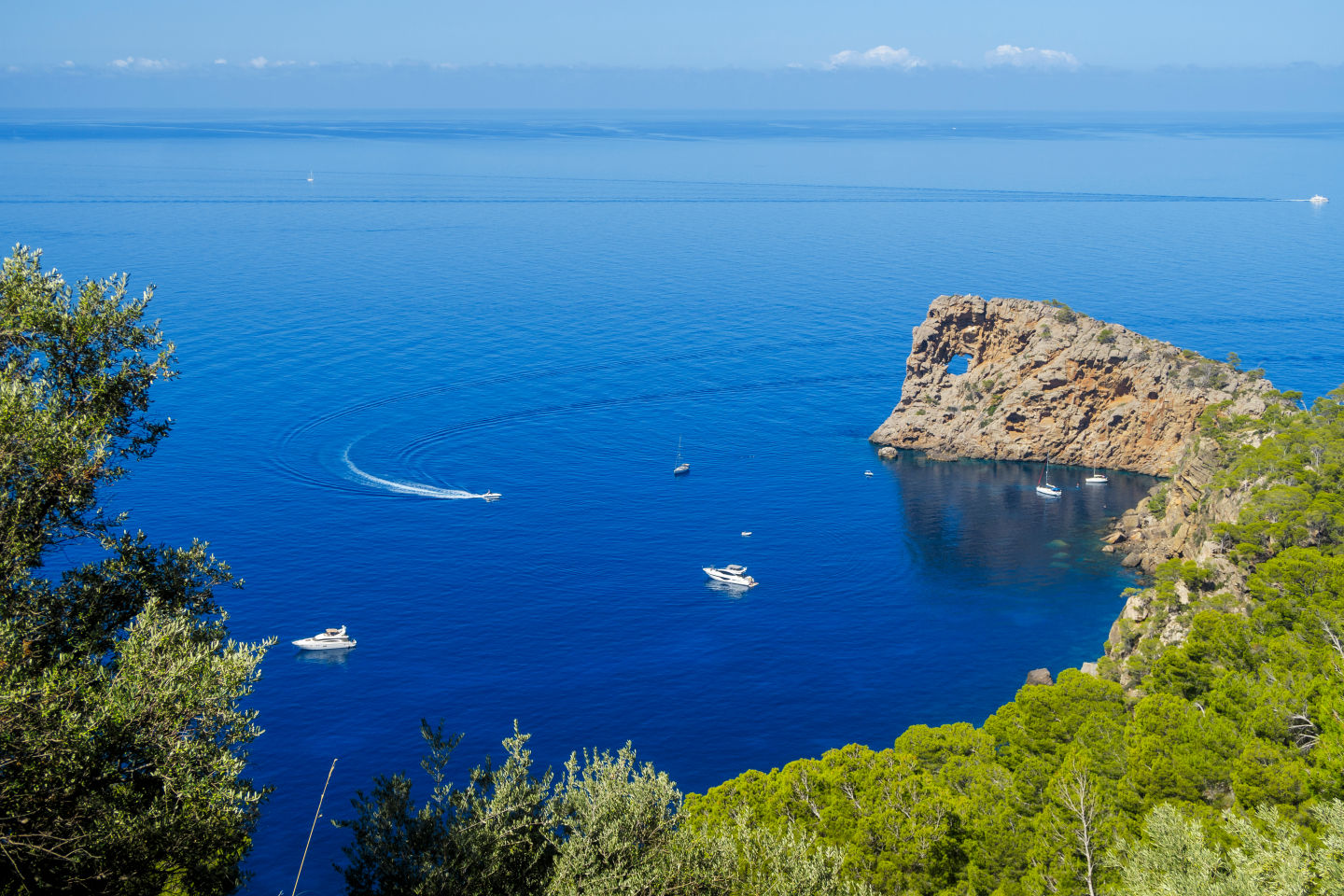 Valldemossa
Declared a World Heritage Site by UNESCO, Port de Valldemossa is one of Earth's most beautiful fishing ports located near Mallorca's North Coast.
Contact us today and we'll organise your dream tour around Mallorca and the Balearic islands. Check out our charter boats here.